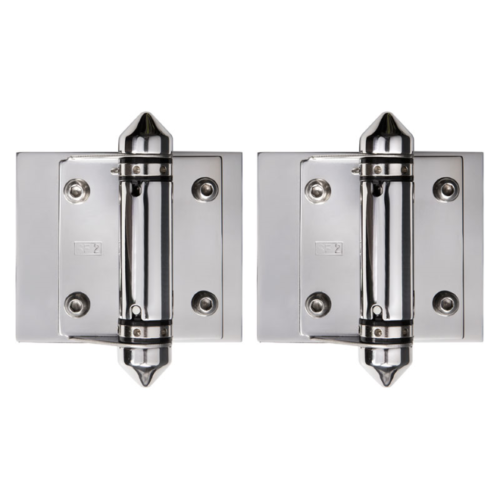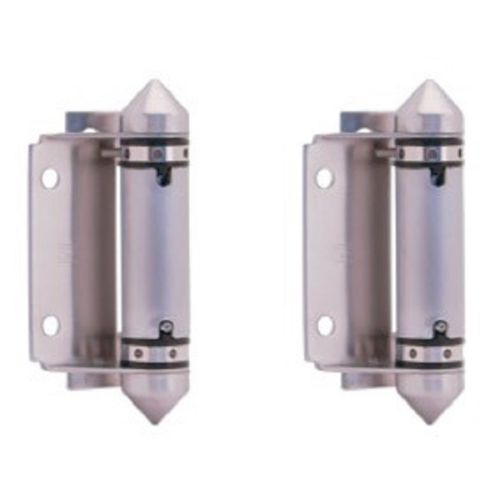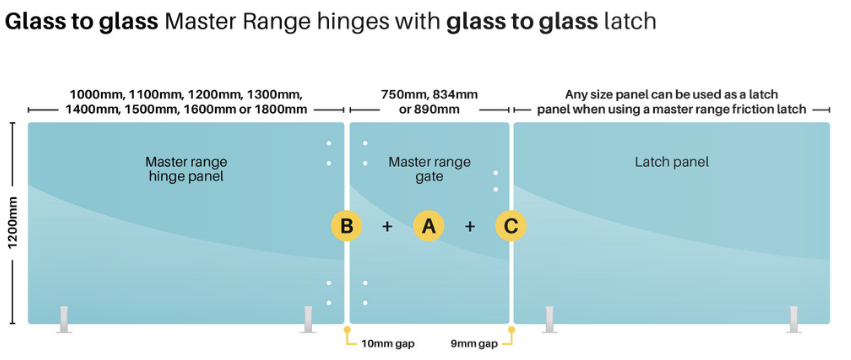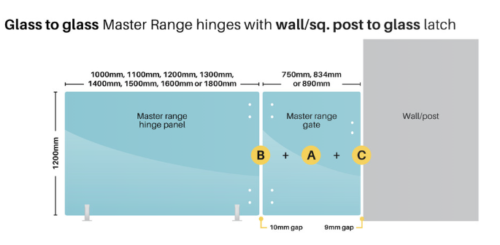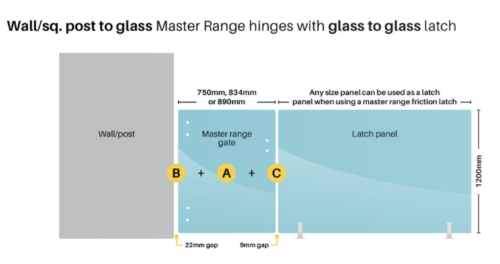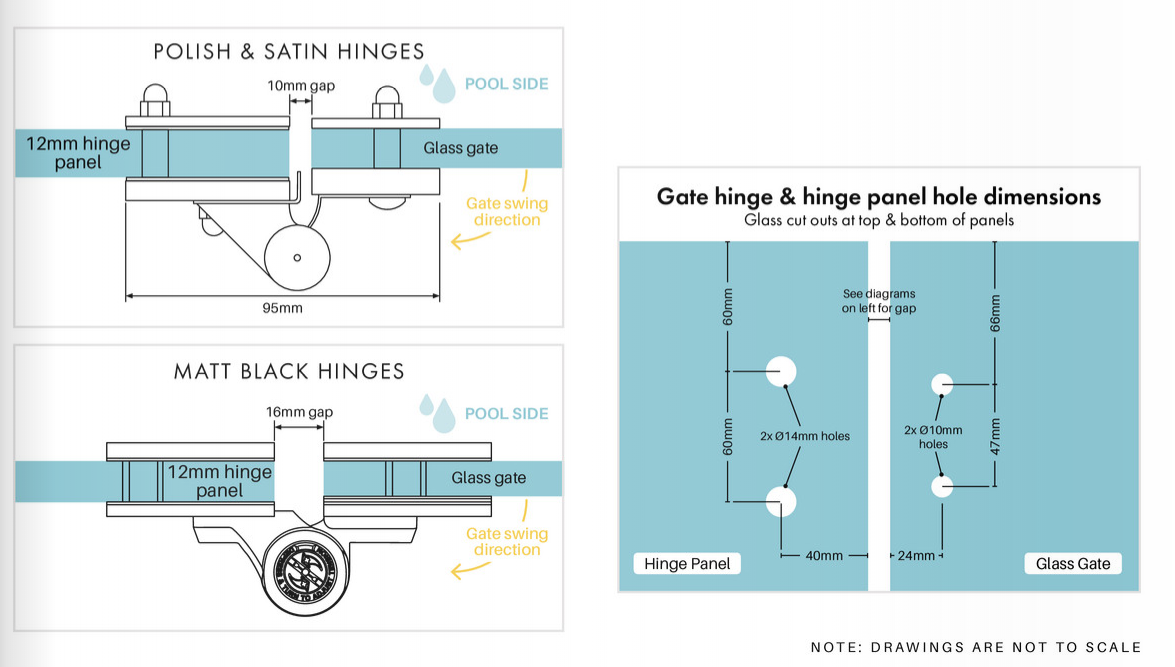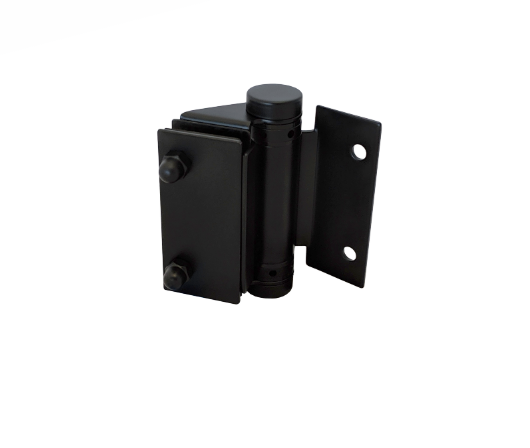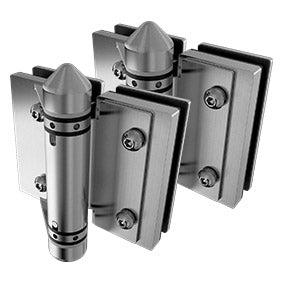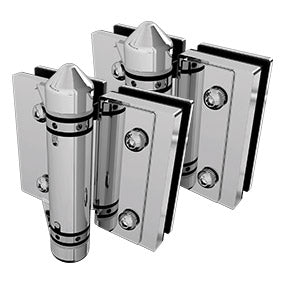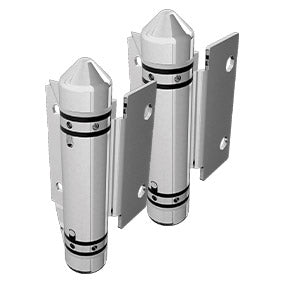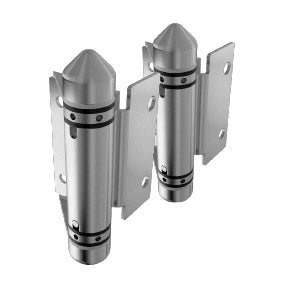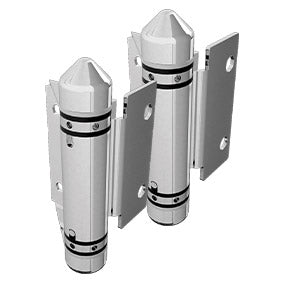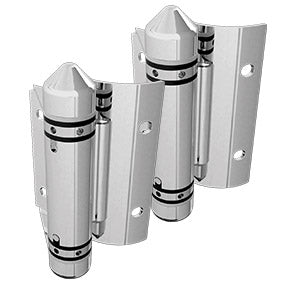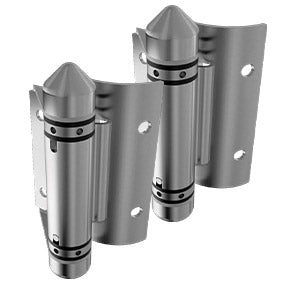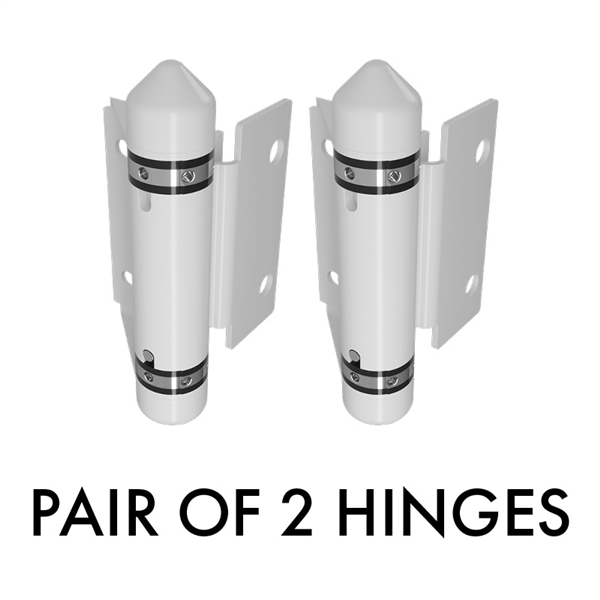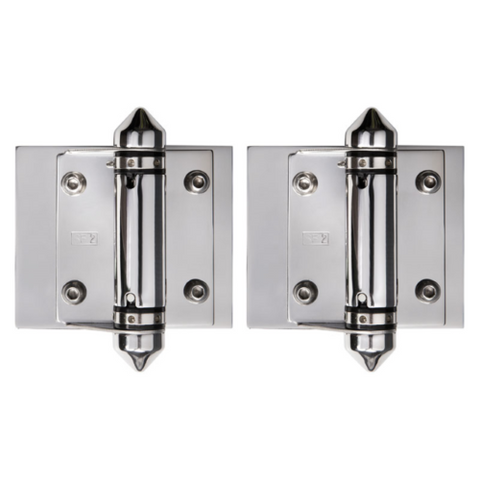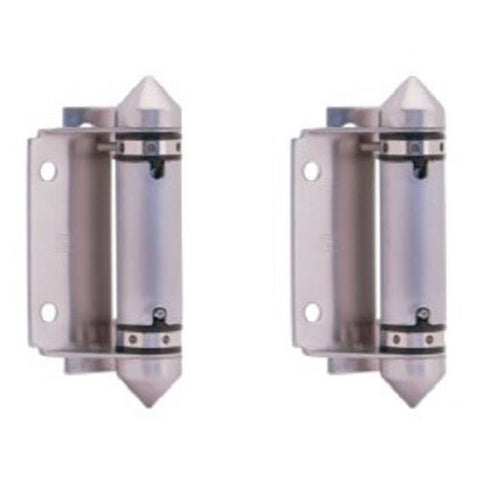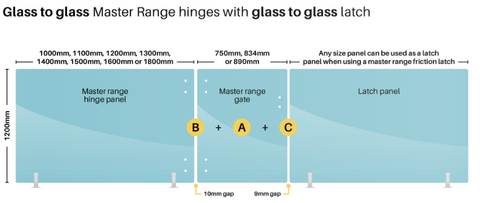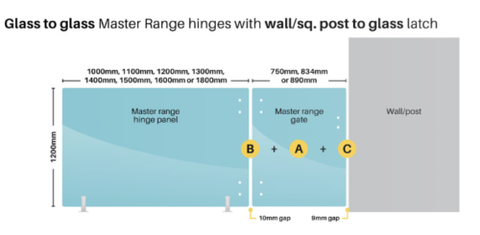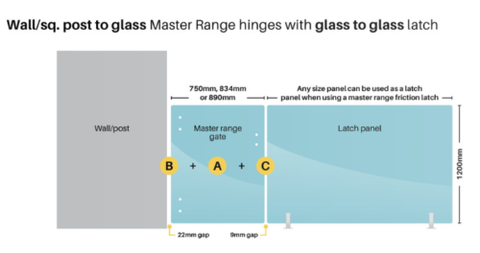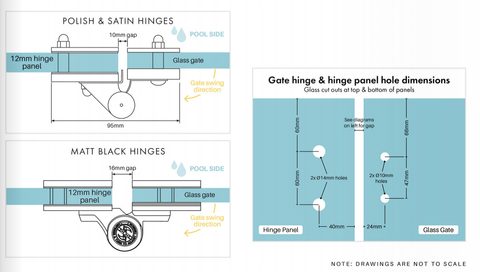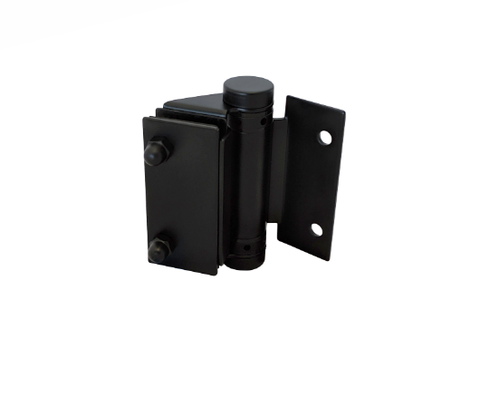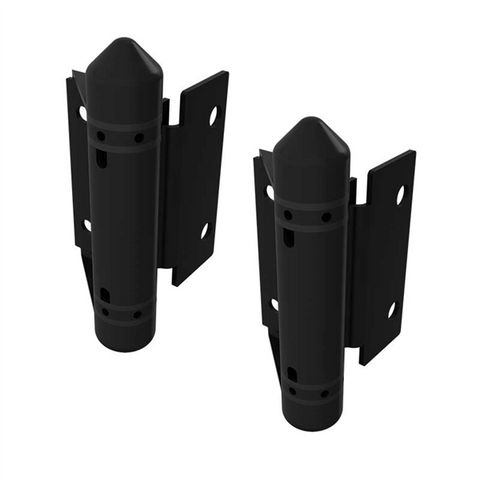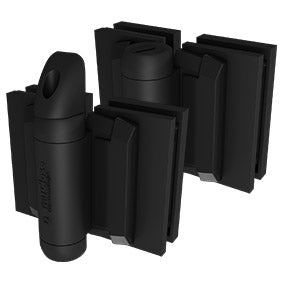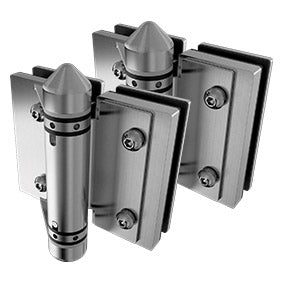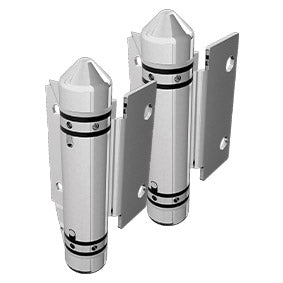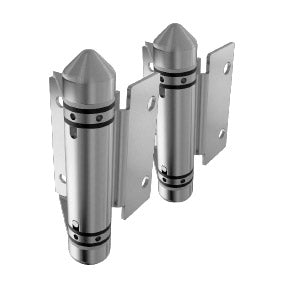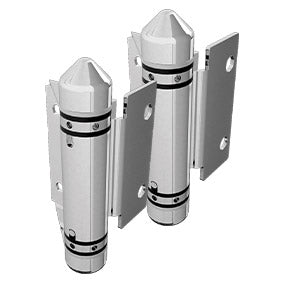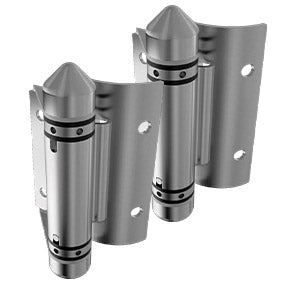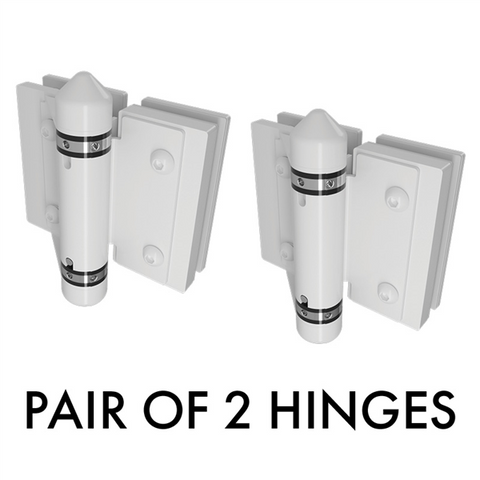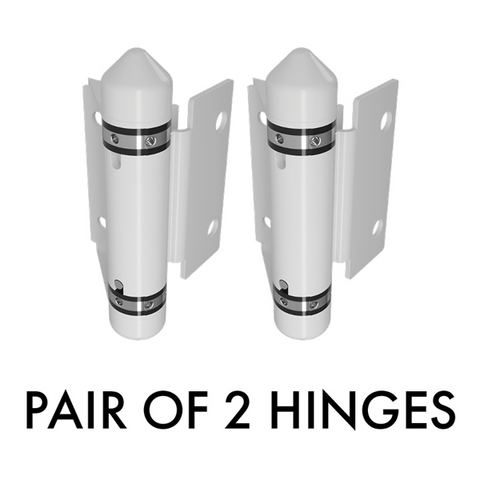 Master Range Hinge Set for Frameless Glass Pool Fence Gate, Self Closing
Stocked at:
Brisbane (Virginia)
Gold Coast (Molendinar)
Melbourne (Derrimut or Dandenong South)
Newcastle (Cardiff)
Adelaide (Kilburn)
Perth (Jandakot)
DELIVERY AND PICK UP INFORMATION
20 depots across Australia are now fully operational.
Check individual listings for which products are stocked in which locations.
The Master Range Gate Hardware is designed to suit the 8mm and 10mm toughened glass gates and 12mm hinge panels. Our glass panels have holes to suit the Master Range Hardware. (please see other listings)  
When choosing your gate hardware, first you will need to design your pool fence and look at where your gate will be. Will it hang from a hinge panel or from a post or wall? Once you have decided this, you will be able to choose your hardware. Please remember that pool gates must swing away from the pool area.
MASTER RANGE HINGES ARE DESIGNED TO HANG GATES NO GREATER THAN 25KG
Choose from:
Glass to glass hinges (gap between glass panels is 10mm)
Glass to square post / wall (gap between glass gate and wall / square post is 22mm)
Glass to round post, these hinges will suit a 50mm diameter post. (gap between glass gate and wall / round post is 20mm)
We also sell glass pool fencing, spigots, shower screens and more.
Sold as a pair of 2
round hinges for pool fence gate
Products delivered two days installed by Scott Heaney pool inspector service great service all round