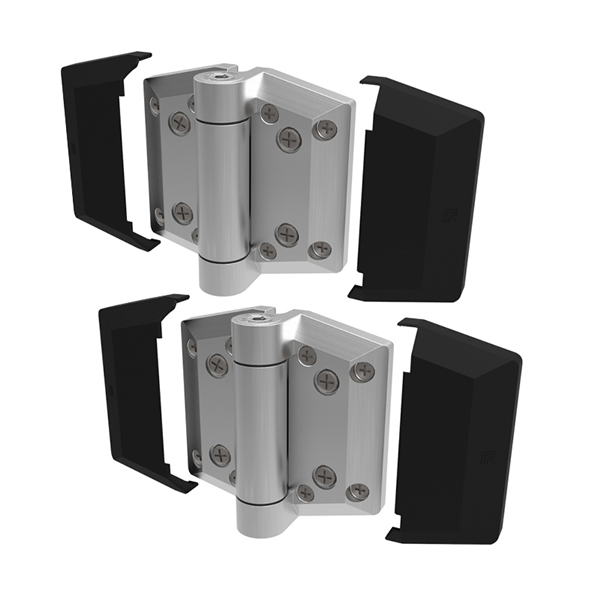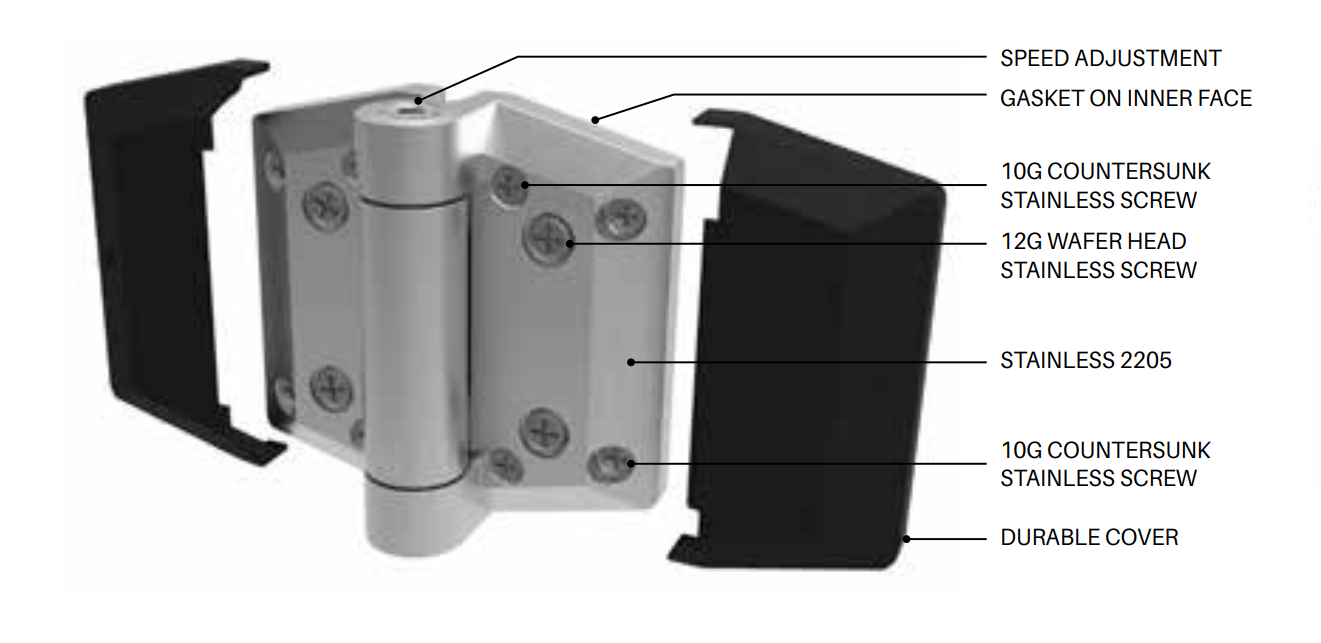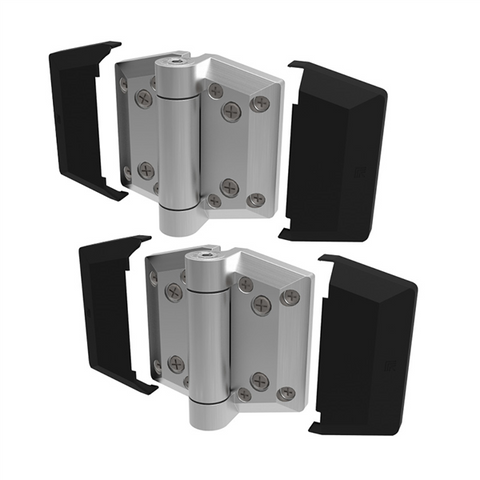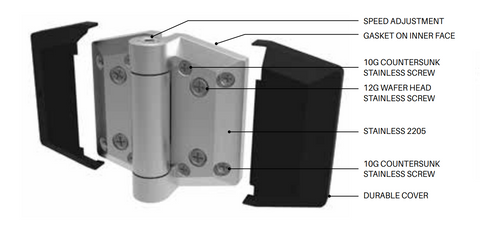 Polaris 156 Hinge - Pair of 2, Surface mount soft close hinge
Stocked at:
Brisbane (Virginia)
Gold Coast (Molendinar)
Melbourne (Derrimut or Dandenong South)
Newcastle (Cardiff)
Adelaide (Kilburn)
Perth (Jandakot)
DELIVERY AND PICK UP INFORMATION
20 depots across Australia are now fully operational.
Check individual listings for which products are stocked in which locations.
The Polaris 156 Utility Surface Mount Hinge was purposely designed to fit a broad range of gates and doors. No need for specific fitment and is able to suit almost every gate option. Featuring our "QUIK-ADJUST" Ratchet cap for simple speed adjustment and interchangeable dampers for a customised closing force.
Polaris Hinges are tested to 25,000 cycles and will perform beyond that. After 3 years of intensive research and development, Polaris is proud to introduce a new Soft-Close Hinge, the Polaris 156 soft close Hinge. The 156 hinge's adaptive design allows for multiple fixing points through the gate, its frame and/or post, making it adaptable to literally any hinge assembly on the market. Sometimes there is limitations on certain gate fixing points, so pick the hole positions that suits your gate.
The 156 also features interchangeable dampers to switch out for various dampening setups. It's very fast and simple to do. Even installation is DIY possible with simple hand tools and safety equipment. Constructed out of 2205 Duplex Stainless Steel and High quality plastic covers which can handle the harsh outdoors. Polaris Hinge revolutionised glass gates over a decade ago by introducing well thought of "cut-outs" into glass gates and hinge panels.
This is generally limited to glass only but now with the 156 hinge with its Soft-Close technology, moves into a diverse range of gate applications. Adding Soft-Close technology to any gate and stop the slamming.
2205 DUPLEX STAINLESS STEEL
SPEED ADJUSTMENT
10G COUNTERSUNK STAINLESS SCREWS
12G WAFERHEAD STAINLESS SCREWS
STAINLESS CASTINGS
HIGH QUALITY DURABLE PLASTIC COVERS
• Surface mount soft close hinge
• 6x fixing points per side: use 2 or more fixing holes as needed to suit install situation.
• Black polycarbonate ABS blend covers included which hide screw fixings
• Spray paint covers any colour using acrylic spray paint
• Features patented Polaris soft close function
• Pool fencing compliant self closing hinge with easy ratchet adjustment of closing speed
• Screw fixings included
• Fixing template included in each box
• Self closing gates up to 45kg per pair
Not designed for glass gates,