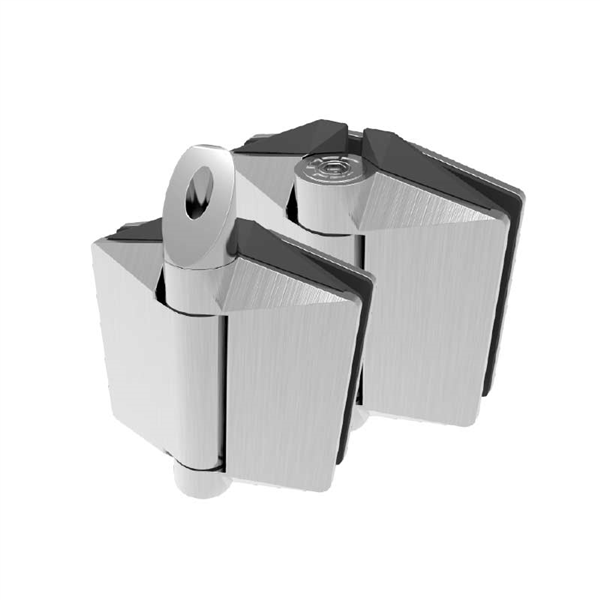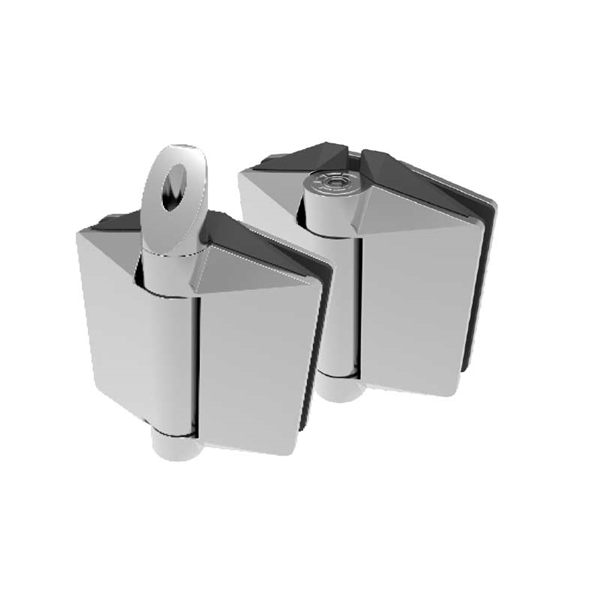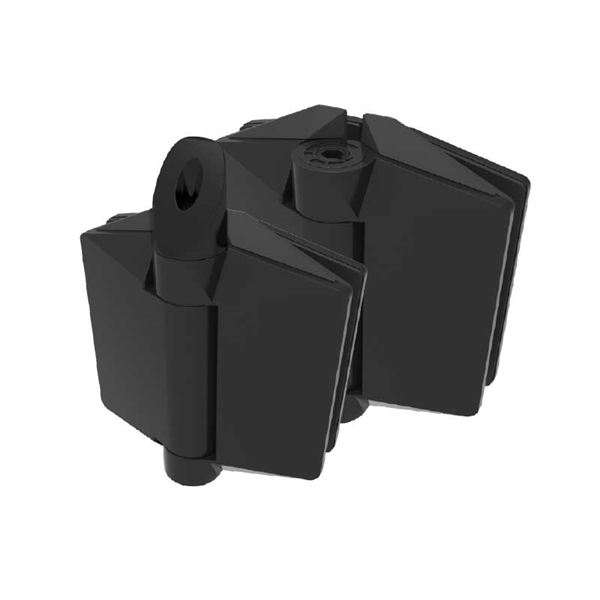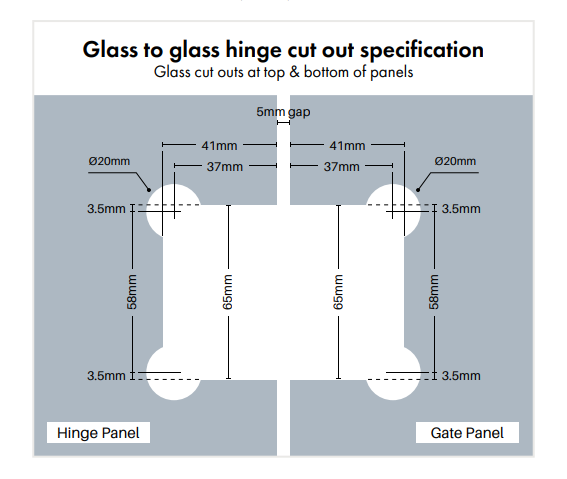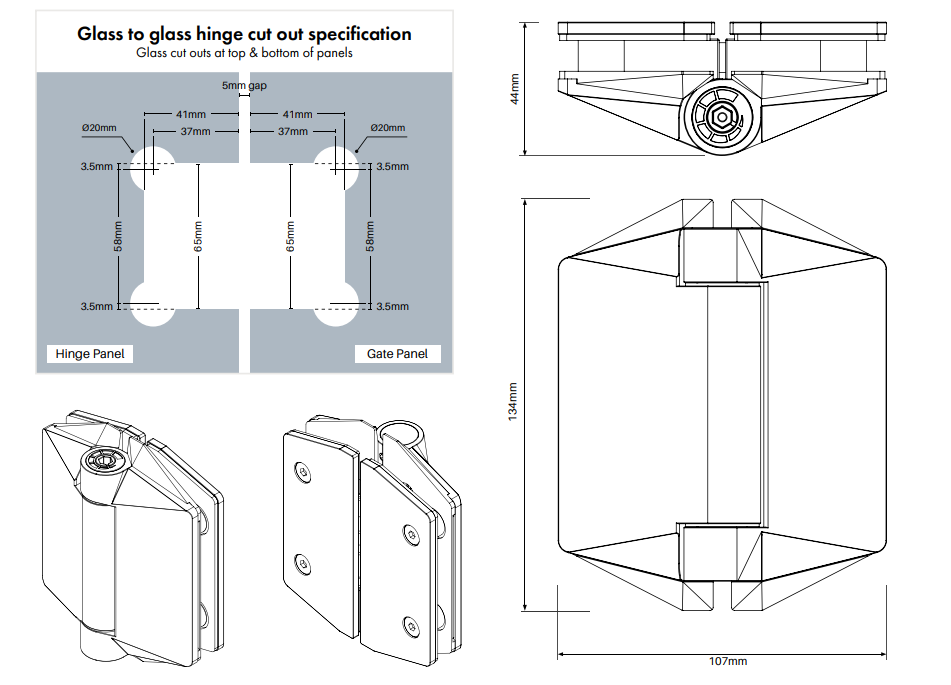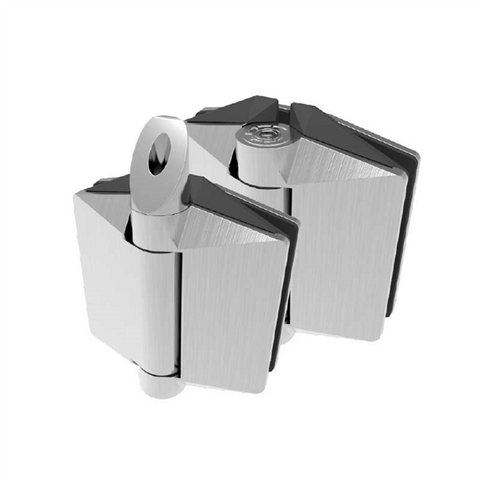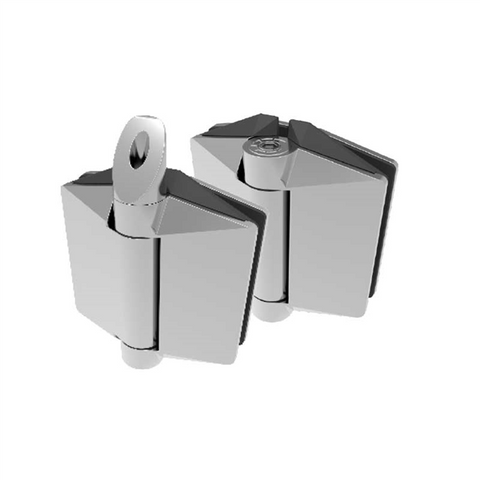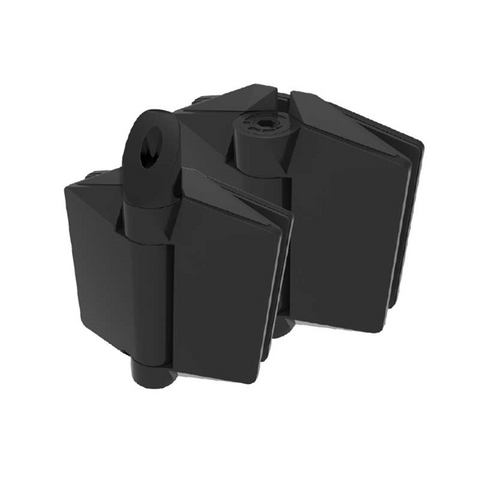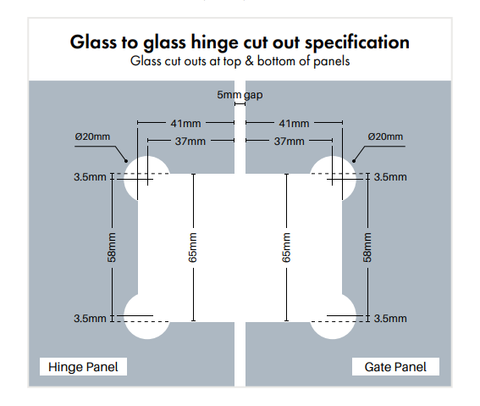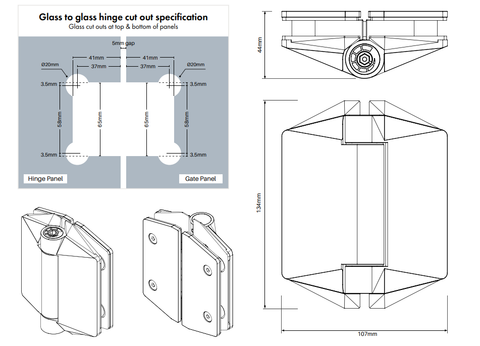 Polaris 125 Soft Close Hinge - 1 Pair, Self Closing Pool Fence Glass Gate
Stocked at:
Brisbane (Virginia)
Gold Coast (Molendinar)
Melbourne (Derrimut or Dandenong South)
Newcastle (Cardiff)
Adelaide (Kilburn)
Perth (Jandakot)
DELIVERY AND PICK UP INFORMATION
20 depots across Australia are now fully operational.
Check individual listings for which products are stocked in which locations.
125 Series. 
Glass to Glass hinges
Polaris 125 Series Soft Close Hinges are a revolution in glass hinge technology. Specifically designed for exterior use on for glass gates such as pool fences, security gates, pedestrian and child access gates. The 125 Series Builds upon the foundation of the already market leading 120 series Hinge. The 125 Series has been completely redesigned. Improvements in overall function, longevity, ease to install and maintain  were all key levers part of the design process. The new 125 series hinge now features a "QUIK-ADJUST" ratchet cat for quick and simple speed adjustment. The soft Close dampers can also be removed and upgraded providing the most simple to install and flexible hinge on the market today. In-house tested completed to over 500,000 cycles and independently tested to 25,000 cycles at a NATA Accredited testing facility. The 125 series hinges are not only certified to the rigorous Australian pool fence standards, we actually exceeded it setting the benchmark for the industry.  

BOTH SELF CLOSING AND SOFT CLOSING FROM ANY POSITION
QUIK-ADJUST RATCHET CAP FOR SIMPLE SPEED ADJUSTMENT
10MM TO 12MM GLASS GATES
2205 DUPLEX STAINLESS STEEL CONSTRUCTION
WALL MOUNT, GLASS TO GLASS OR POST TO GLASS

  

VARIANTS AVAILABLE
POLISHED, SATIN AND MATT BLACK FINISHES

SAFETY CAP & NO-FOOT-HOLD GASKETS INCLUDED 
Quality Product
From first opening this product in the box, you can tell its a quality product. They are simple to install and the closing speed/tension are simple to adjust. They are expensive and mine have only been installed for 3 weeks now, so time will tell, but I would expect these to last for many years.